Welcome to the Grancrest Senki Wiki
"I don't want to be involved with the Lords!"
Synopsis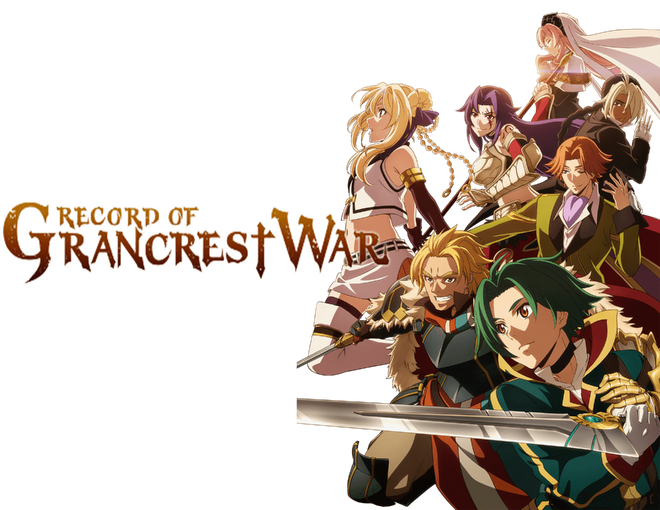 Atlatan, a land ruled by chaos. Fearing disaster brought about by chaos, the people lived protected by "Lords;" those with the power of "Crests," used to suppress the chaos. However, the Lords decided to abandon the concept of protecting the people and turn against each other, stealing each other's Crests to gain dominion over one another. Among these people are Siluca, a lone mage who despises the Lords, and Theo, a vagrant knight training to someday liberate his homeland. Enticed by Theo's ideals, Siluca's coercive tactics have the two forming a contract and together, reform a war-torn land.
Featured Article
Theo Cornaro is the main protagonist of Record of Grancrest War series. He gained a crest through his sheer will to liberate his hometown and through rigorous fighting, he moves up the Noble Rank System. Due to his noble ideals, many start to serve under him in hopes of him becoming a Lord that is different than the rest. (more...)
Latest Episode
Despite the casualties, Artuk was somewhat gaining the upper hand in the battle. That is, until countless enemy ships begin to approach them from across the seas. Marrine had gathered aids from Nord, located on the other side of the continent. Knowing defeat is imminent, Villar opts to head into battle himself. Margaret decides to accompany him to the very end, and goes into the battle with him…
Affiliates
Want to affiliate with us?
If you would like to become an affiliated site, please contact an administrator.

Featured Image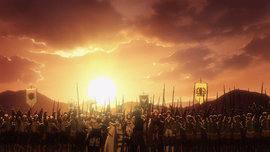 Recent Light Novel Volume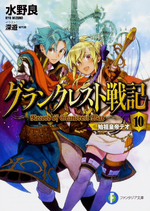 The tenth volume of the Record of Grancest War light novel series will be released on March 20, 2018. Check it out...
Poll
Who is your favourite character of the series?